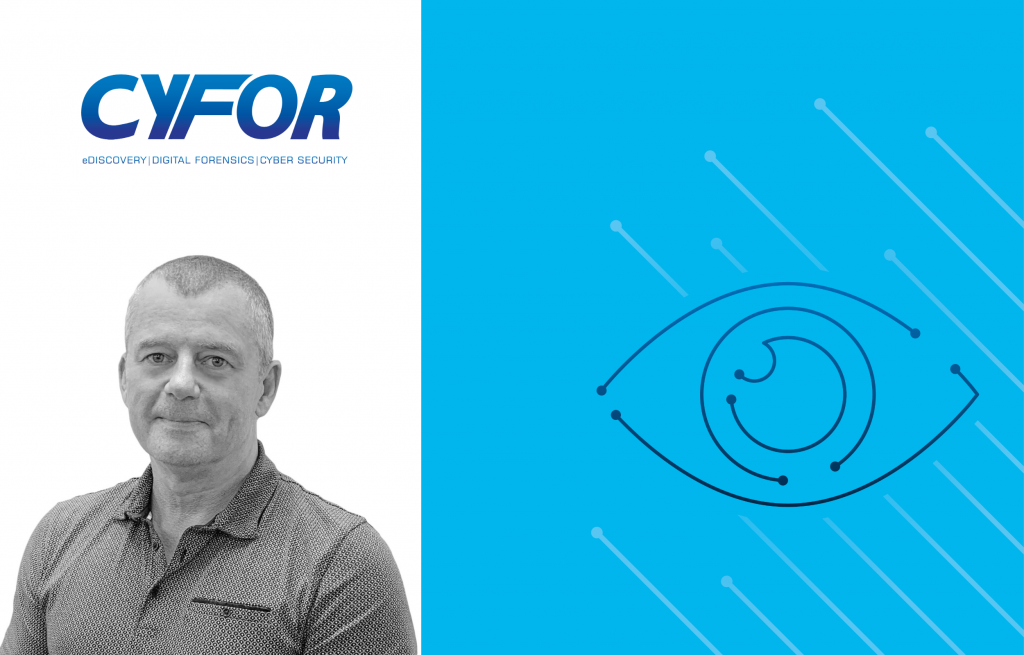 With the ongoing expansion of all departments within CYFOR, Andy Coleman joins the Corporate Forensic Investigations team.
"I have over 20 years' sales and account management experience in HR and professional consultancy services. In that time, I have assisted CEOs, Directors and HR departments in companies across a range of different industries in helping to reduce their exposure to civil and criminal litigation. I am passionate about helping companies protect themselves from financial, commercial, and reputational losses. Having joined the Corporate Forensic Investigations department at CYFOR, I am excited to be part of a team dedicated to assisting companies with a range of issues such as the theft of confidential information, financial fraud and employee misconduct through the application of Digital Forensics and eDiscovery."
Commercial Manager and Head of Corporate Forensics, Lewis Bloomberg, added:
"CYFOR's Corporate Forensics Department is thriving due to client demand and we are very happy to welcome Andy on board. He brings with him a wealth of invaluable experience which will greatly benefit the team and our client base."
 About our Corporate Forensic Investigations Department
CYFOR has built an industry-leading reputation across the investigations industry in criminal, civil and internal corporate instructions. Our standalone Corporate Forensic Investigations proposition marries our unique breadth of advanced capability within Digital Forensics, Cyber Security and eDiscovery.