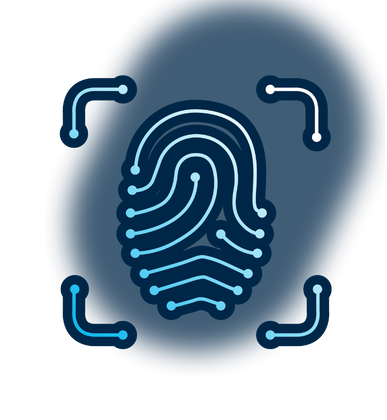 Digital Forensics
Forensically acquiring, analysing and reporting digital evidence

CYFOR is a leading provider within the digital forensics industry, primarily specialising in criminal defence and family law investigations. With a comprehensive range of proven digital forensic capabilities that include mobile phone forensics, computer forensics and cell site analysis, we are instructed on a vast range of investigations.
Our ISO 17025 accredited digital forensics laboratory provides our clients with the assurance of technical competence, impartiality, and the generation of valid results in line with the highest standards as required by the Criminal Justice System.
We are accredited to the Forensic Science Regulator's Codes of Practice and Conduct and ensure our personnel act in accordance with the Code of Conduct for forensic practitioners. Adhering to legal aid rates, we have the expertise to recover, analyse and report digital evidence.
Call us today and speak with a Digital Forensics Specialist
In an emergency please call our 24hr Incident Response line:
Why instruct us?
Digital forensics has been at the core of CYFOR's service offering since our inception in 2002. Recognised as industry experts, we have a comprehensive range of proven digital forensic capabilities and are regularly instructed by legal professionals on a range of high-profile and complex criminal defence, family law and corporate investigations. Adhering to legal aid rates and with a comprehensive range of proven digital forensic capabilities, we have the expertise to recover, analyse and report the digital evidence you require.
Digital Forensics Experts
Our digital forensics personnel, consisting of ex-military and law enforcement staff, are recognised as leading specialists within the industry. Strict adherence to The National Police Chiefs' Council (NPCC) Guidelines and thorough digital forensics protocols ensures comprehensive reporting, often concluding with expert evidence presented in court.
Industry Experience
With over 20 years of expertise, we are in the position of having experience working for both the defence and prosecution. This allows a perspective into the challenges and goals faced by each party and therefore how best to work in the interests of our clients. Our digital forensic experts are experienced in dealing with communications between parties across all platforms and are available to discuss your enquiry directly should you require it.
Rapid Response
Our team of specialist criminal case managers are acutely aware of the sensitivity and time-critical nature of instructions and the legal processes that solicitors adhere to. That is why provide immediate responses to enquiries, operate a 24-hour turnaround on quotations, and work closely with our technical experts to ensure tight deadlines are met. Regular updates to clients are provided during the investigation process, with court-ready reports providing a comprehensive explanation of findings. All reports are peer-reviewed for quality assurance and provided at short notice, ahead of court deadlines.
Security & Infrastructure
CYFOR view the security of both our corporate practices and the work undertaken for clients as something of great importance. Our secure infrastructure and evidence storage facility is ISO 27001 and ISO 17025 certified and has been independently inspected and verified by The Metropolitan Police. We also have at our disposal security cleared in-house couriers, to securely transport evidence across the UK.
Secure onsite evidence & data storage
NPPV Level 3 security cleared personnel
ISO 9001 accredited
ISO 27001 accredited
ISO 17025 accredited
24hr CCTV and NACOSS alarm monitoring system
Security cleared ex-law enforcement couriers
Cyber Essentials Plus certified
Investigations
CYFOR are instructed on a vast range of digital forensic investigations, covering a full spectrum of legal aid matters, including criminal and family law. This experience has seen us complete numerous high-profile cases, many of which have been featured in the national and international media.
Fraud
Terrorism
Indecent imagery
Drugs
Murder
Firearms
Digital Forensic Technology
CYFOR understand the increasing importance of digital evidence within criminal investigations. To ensure that we're at the cutting edge of digital forensics, we continually invest in our technical infrastructure and forensic software platforms to enhance our service offering.


Call us today and speak with a Digital Forensics Specialist
Send an enquiry to our experts
After submitting an enquiry, a member of our team will be in touch with you as soon as possible
Your information will only be used to contact you, and is lawfully in accordance with the General Data Protection Regulation (GDPR) act, 2018.