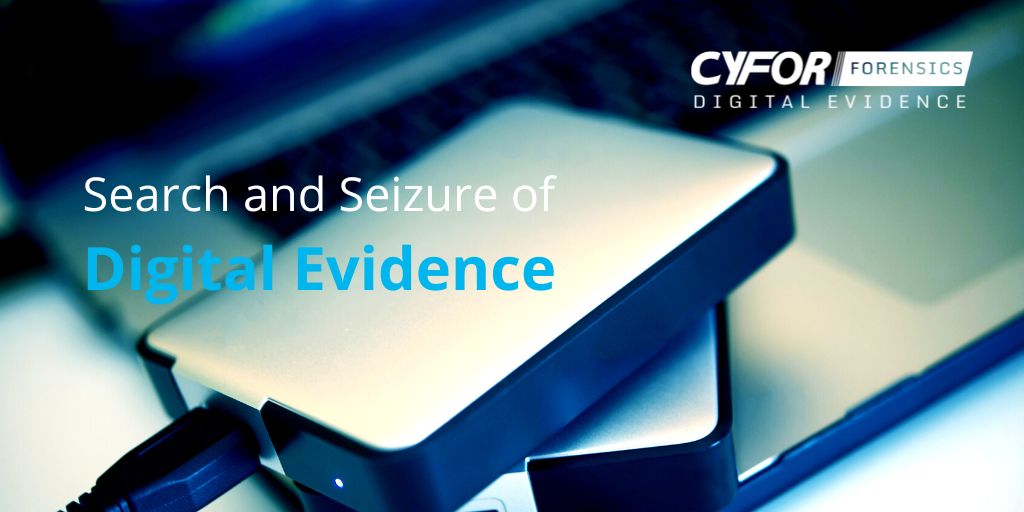 Search and seizure orders are often the only option available to maintain the integrity of digital evidence.
Search and seizure orders along with preservation of evidence orders are often approved by the court to ensure critical evidence is not destroyed. Using the element of surprise, digital devices and data can be captured by forensic experts and preserved for future proceedings.  
Search orders within data theft investigations
Company data theft is a rising issue, and many companies have a zero-tolerance policy to data theft and how this information is misused by an existing or newly formed competitor. Companies have the power to go to court and request a search and seizure order to retrieve digital evidence. These can be executed at both private properties and the commercial premises of the new or existing competitor to determine what has been stolen and ultimately how that stolen information may have been used.
The takeaway point is that individuals believe they can get away with copying files onto a device, such as a USB stick, having no idea that it could lead to a number of forensic professionals, backed with a court order, surprising you at your personal address to seize and capture data from all your household devices. Upon further court proceedings, the preserved data is then typically investigated to see if and how it has been used for any potential competitive advantage within the marketplace.
If you are a company employing a new member of staff from a competitor who has potentially stolen data, you as the business could find yourself as the respondent of a court order for unknowingly using stolen data. It's worth noting, however, that there must be clear signs of data theft for a judge to approve the search order due to its invasive process. Ultimately, it is the shock and awe of the search order experts which stops the respondents' from destroying incriminating data.
Stolen proprietary data could include:
Client data lists
Sales pipelines
Tender applications
Financial information
Marketing collateral designs
Blueprints and drawings
Patents
Search and seizure experience
CYFOR are search and seizure experts with 20 years of experience in the collection of data in such a manner. Due to the size and experience of our forensic team, we are often instructed to collect all data onsite, typically at multiple locations concurrently. Upon further instruction, we usually then process this data and set up the data for online review.
Some examples of preservation and collection of data:
CYFOR recently executed the search and seizure of over 200 exhibits, in a coordinated operation involving 7 investigators across 5 locations for the duration of one week. The forensically collected data was then processed and hosted for online review by the relevant parties.
CYFOR were instructed for the search and seizure of digital evidence relating to 75 custodians, as part of a £50M dispute between a local government body and a construction firm.
CYFOR were instructed to attend a commercial and private property relating to a new business set up to compete with the individual's ex-employer. Later court proceedings demonstrated mass data theft.
Once a search and seizure order is issued, time is of the essence.
CYFOR's search and seizure team are comprised of internationally experienced, security-cleared digital forensic investigators. We have the ability to be onsite at multiple premises, with a team in the lab remotely accessing storage devices and email accounts concurrently. Adhering to the Association of Chief Police Officers (ACPO) Guidelines, all exhibits are retained in our forensic chain of custody with sealed evidence bags and evidence listing forms. Our team provide a rapid response and efficient service, ensuring the extraction, preservation and analysis of evidence is to the highest standards in even the most pressurised situations, remaining on site until all data is acquired.