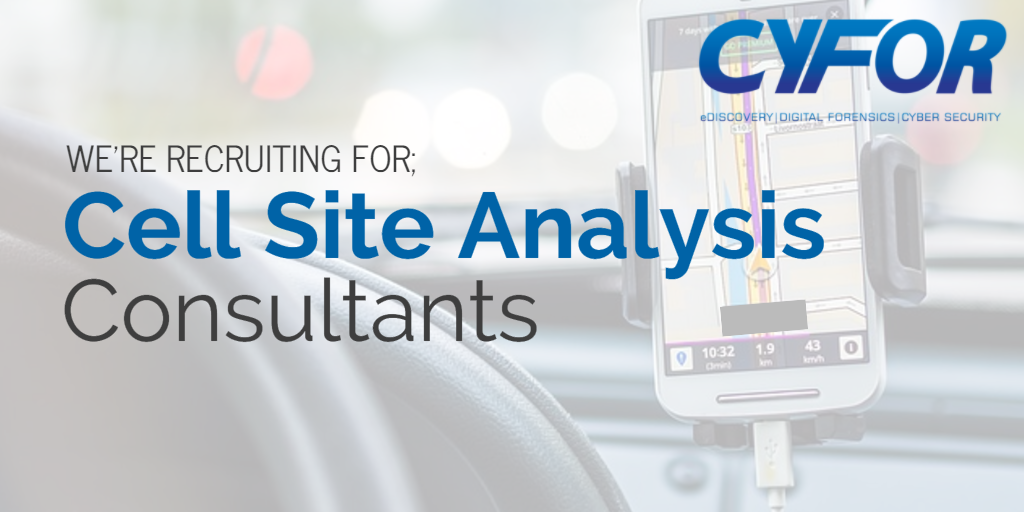 ---
CYFOR has an urgent requirement for several Cell Site Analysis Consultants to assist the digital forensics department with cell site surveys.
---
Job Specification:
Determine the scope of the analysis and advise clients if network surveys are required;
Examine prosecution and/or defence reports and comment on their accuracy, relevance, meaning and evidential value;
Use Cell Site Analysis software and hardware to obtain network readings for 2G, 3G & 4G networks;
Analyse Call Data Records and produce preliminary reports;
---
Please note that these positions will be based upon a zero hours' contract. As such, this would ideally suit an individual studying a Digital Forensics degree course (or similar), within the Manchester area and looking to gain industry experience. Alternatively, this would suit a retired ex police officer looking to apply their experience and assist CYFOR on an ad hoc basis.
Please send your CV along with a covering letter to keith.cottenden@cyfor.co.uk