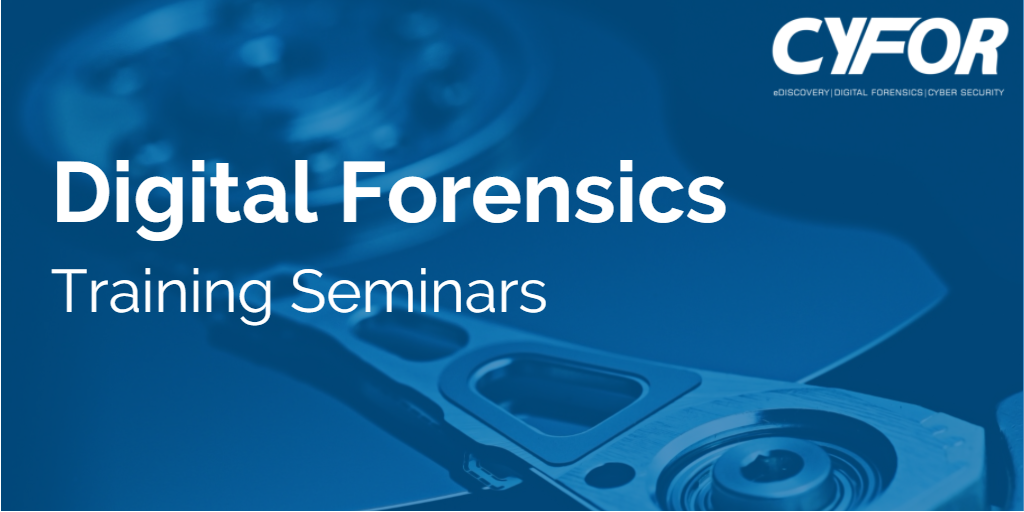 Find out exactly how digital forensics can assist your criminal or civil case
Digital Forensics Training Seminars
CYFOR offer bespoke training seminars that offer you and your colleagues a detailed insight into digital forensics. Our seminars break down the different forensics specialisms and demonstrate how they can be instrumental to your criminal cases. These educational sessions typically last an hour and are arranged entirely at your convenience. They can be held at your premises, perhaps as part of your monthly meeting or as a breakfast/ lunch briefing.
Seminar Topics
Our specialists are on hand to discuss the various digital forensics disciplines that we provide and how they can be applied to your existing and future cases. Past topics, which can be tailored at your request have included;
Exploring digital forensics

The importance of forensic methods for data preservation

What is cell site analysis and how can it provide the evidence i need?

Mobile phone forensics – what data can be recovered?

Computer forensics – The power of digital evidence

The rise of social media investigations

How much forensic detail can audio visual forensics provide?
To enquire about our Digital Forensics Training Seminars, please contact us on;
+44 (0) 207 438 2045