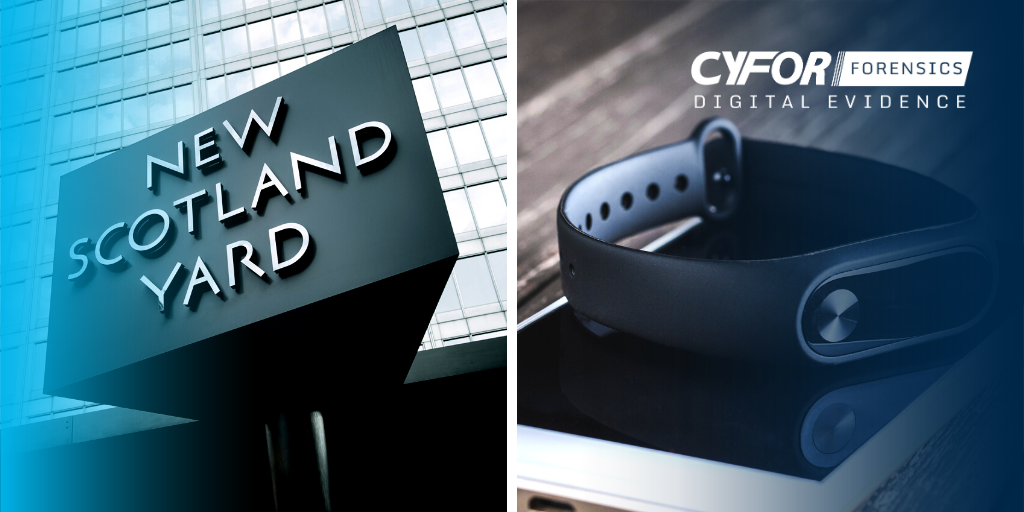 Scotland Yard is stepping up its hi-tech efforts against criminals by harvesting more data from Fitbit watches, smart speakers, doorbells, gaming devices and even coffee makers to contradict false alibis.
An £11 million investment in digital forensics for frontline officers across London will also see pacemakers, satnavs and vehicle systems routinely used to snare lying suspects.
Met Commissioner Dame Cressida Dick said:
"This investment will allow us to maximise the potential of digital forensics, helping us to catch more criminals, speed-up investigations, build more successful criminal investigations, reassure victims and increase confidence in the justice process."
Internet-connected gadgets such as Fitbit watches, laptops, smart speakers, doorbells and mobile phones can hold data that is crucial to police investigations. Information downloaded from them can pinpoint what a suspect was doing at the time of an offence — and prove if they are lying. Experts have highlighted the case of 59-year-old Ross Compton, who was facing arson and insurance fraud charges following a fire at his home in Ohio in 2016. The defendant claimed he was woken by the fire, packed a case, broke a window and threw out the bag.
However, information from his pacemaker enabled a cardiologist to tell police his explanation was "highly improbable" based on his heart rate and cardiac rhythms at the time. The Met has announced that an extra 100 trained examiners will be recruited to speed up the analysis of information from electronic devices. Over the next three years, there will also be an increase from 93 to 125 in the number of "self-serve" kiosks where officers can download digital evidence at police stations. Around 3,000 police have been trained to use them since 2016. Chris Porter, the Met's director of forensic services, said 39,000 phones and 5,000 devices had been analysed by officers in the past year.
He added:
"With a pacemaker, you would be able to time any elevation in heart rate and activity, which may be relevant to the case, whether it's a suspect or victim."
A centre of excellence called Laboratory Services has been set up to conduct the most complex investigations into damaged technology, audio and video devices. The unit aims to ensure the force is ahead of criminals when it comes to advancements in technology.
Dame Cressida said:
"Extra staff and investment in the most modern and advanced technology and techniques will greatly enable frontline officers to deal with violent crime. We are bringing the technology out to staff across London, which will mean a more efficient service for victims and faster results.

"Most crimes, including rape and child abuse and exploitation investigations, rely upon our expertise in handling and interpreting the data from the devices. It is vital that we maximise the use of, and develop, our technology so that we are the best we can be in this fast-moving environment."
William Guy, 18, was caught out by the step counter on his phone as police investigated the stabbing of a 15-year-old boy in Broadway Market, Hackney on July 30, 2020. His phone showed a significant number of steps at the time of the incident and then no steps immediately afterwards as he hid when officers hunted the machete-wielding suspects. Guy pleaded guilty to GBH with intent, violent disorder and possession of an offensive weapon at Harrow Crown Court and will be sentenced with four others in February.
Wearable Technology Investigations
CYFOR are frequently instructed by solicitors requiring digital forensic expertise for civil and criminal investigations. Our digital forensic specialists have completed numerous investigations involving wearable devices such as Fitbit Watches and Garmin activity trackers. Our experts are on hand to help should you have an enquiry that requires our assistance.