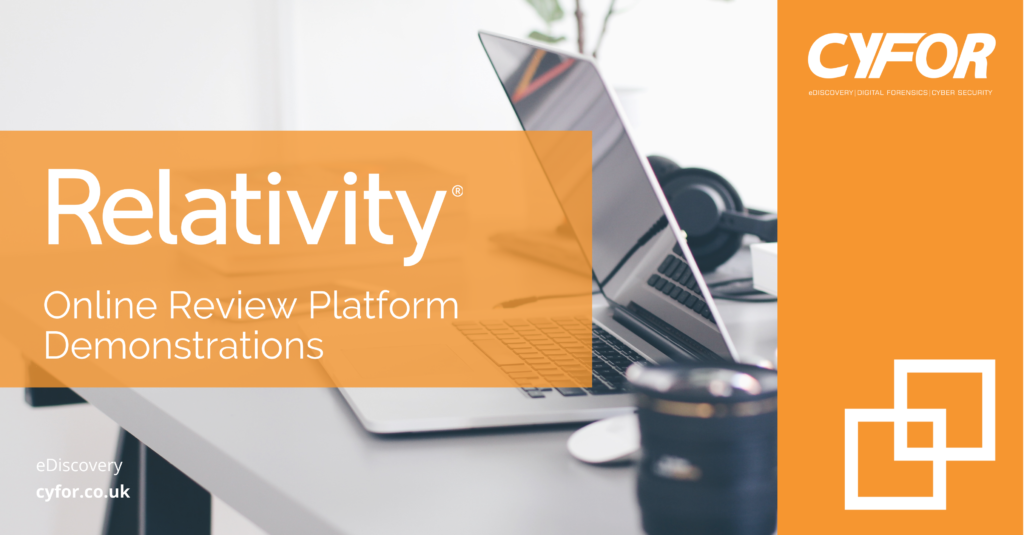 Providing online review platform demonstrations to keep your law firm up to date with the latest technology, assisting your litigation and dispute resolution matters.
Relativity online review platform
As eDiscovery specialists, we have at our disposal the industry-leading Relativity online review platform. Regardless of the complexity, size or needs of your matter, Relativity brings everything together in one platform to help simplify and accelerate how you conduct electronic disclosure and investigations.
To illustrate Relativity's full potential within an eDiscovery environment, we offer complimentary demonstrations arranged at your convenience. These are hosted by one of our senior eDiscovery specialists, via secure HD web conferencing and cover the core advanced features of the platform, including predictive coding, visual analytics and email threading.
Core Features
Predictive Coding
Analytics
Relativity Assisted Review
Email Threading
Data Visualisations and Dashboards
To enquire about our complimentary Relativity demonstrations or to find out more about our eDiscovery capabilities, please get in touch with one of our consultants;
Email: contact@cyfor.co.uk
Telephone: +44 (0) 161 797 8123