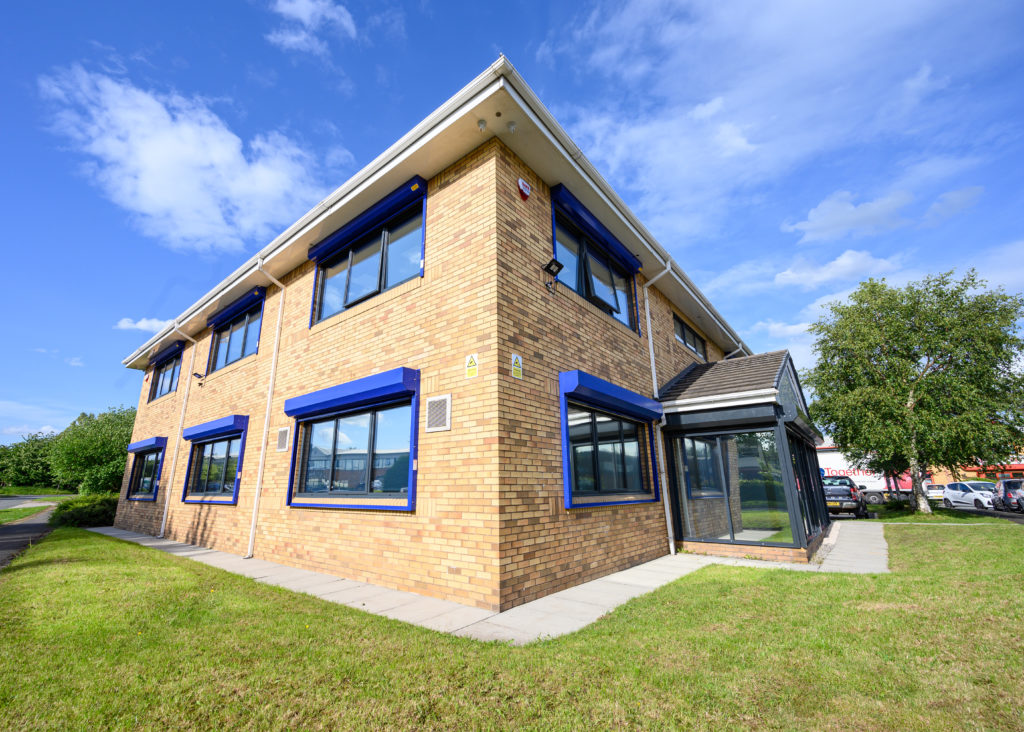 Manchester's CYFOR invests seven-figure sum in new Middleton head office

Ongoing period of growth will see the business create at least 10 new jobs over the next 12 months.
A business that helps unearth complex data used in police investigations and business disputes has relocated to a new Greater Manchester head office following a six-figure funding boost from  Lloyds Bank Commercial Banking.
The funding, which forms part of Lloyds Bank's commitment to lend £1.3 billion to businesses in the North West during 2019, has been invested in a 5,900 sq ft purpose-built facility in Green Side Way, Middleton.
Formed in 2002, CYFOR is a leading eDiscovery, digital forensics and cybersecurity provider, with expertise in advanced data analytics and data recovery. The business also has offices in London, Edinburgh and Dublin.
Previously based at Waterfold Business Park in Bury, the move will also enable see CYFOR create at least 10 new jobs. This follows a sustained period of growth, which saw turnover boosted by more than 40 per cent during 2018.
The firm doubled the number of people it employs in Greater Manchester last year, consequently outgrowing its existing premises and bringing the size of its total workforce to over 40.
CYFOR's international client base includes Magic Circle law firms, private sector organisations, local authorities and police forces in countries across the world.
Lawrie Perret-Hall, commercial director at CYFOR, said:
"Our move to new premises has been timed perfectly, allowing us to continue on the momentum of the past 18 months.

"By consistently investing in our people and facilities, we've been able to attract some of the region's top talent, helping us to win and retain high profile clients from across the globe.

"The team at Lloyds Bank has been by our side throughout this process, providing the guidance we needed to deliver this project and facilitate the next phase of our growth"
Stephen Morris, relationship director at Lloyds Bank Commercial Banking, said:
"CYFOR is an example of a dynamic business that refuses to stand still.

"The firm plays a key role in supporting criminal and business investigations across the world and does a great job of showcasing the North West's booming digital sector.

"Having supported the business's success to date, we've every confidence in the next phase of its growth strategy as it looks to further increase its presence at home and abroad. We're proud to provide the tailored funding that firms like CYFOR need as part of our plan to Help Britain Prosper."