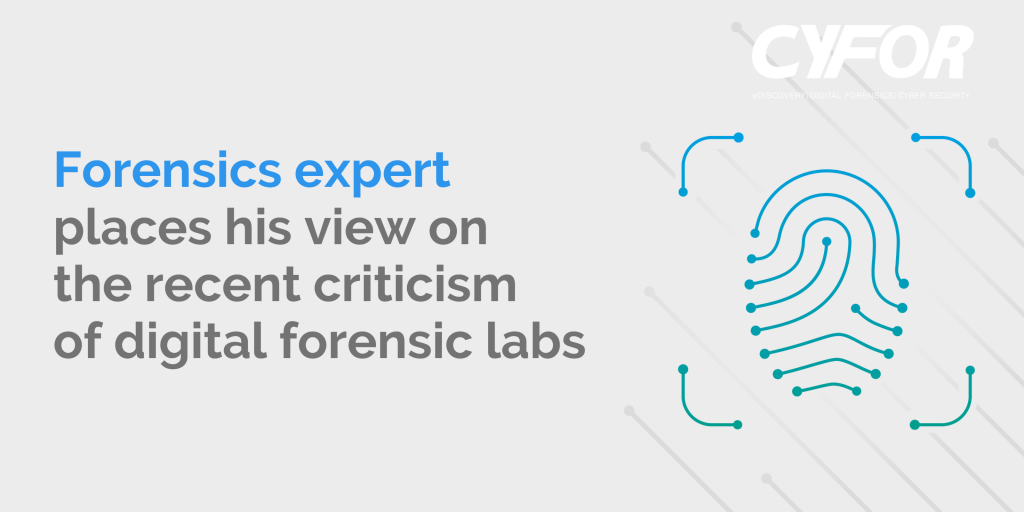 CYFOR forensics expert places his view on a damning article written by The Guardian newspaper
The Guardian newspaper recently wrote a damning article, criticising outsourced work to digital forensic labs in the wake of reported evidence disclosure issues. In response to the article, forensics expert and CYFOR Director, Keith Cottenden has applied his view to the situation.
The article is biased towards the root of the evidence disclosure issues being private sector organisations that do not have accreditation. However, the relevant issue is not about the capability to extract data from a device, but having the resources to review this extracted data effectively, resulting in crucial evidence not being disclosed. Interestingly, these vital resources are stretched trying to meet the stringent accreditation requirements and deadlines. As a result, processes are suffering; surely a catch-22 situation.
In my experience, private sector digital forensics organisations have generally had a positive impact on assisting law enforcement, struggling to stay on top of the vast number of cases containing ever-increasing amounts of digital media.
The major concern has always been the consequence of stretched resources on effective and expeditious investigations and the impact that delays have on both suspects and victims. These organisations strictly work in accordance with the ACPO Good Practice Guide for Digital Evidence and actively encourage the research and development required to stay on top of technological advances.
Digital Forensics Accreditations
Although it is accepted that effective accreditation for the digital forensics industry is essential, this must be proportional, achievable and fit for purpose. In my opinion, it is not ISO 17025, which specifies the general requirements for the competence, impartiality and consistent operation of laboratories. Digital forensics processes are being 'shoe-horned' into this standard.
Digital Forensics accreditation is still in its infancy for both public and private sectors. It is resource-intensive in a market place where budgets are stretched and competitive tendering processes have driven hourly rates below those for legally aided work. Clearly, cost is still more important than quality.
Clearly, cost is still more important than quality.
The cost of obtaining this accreditation is dis-proportionate to the benefits achieved. Private sector organisations are expected to reduce prices to compete, whilst maintaining the highest of standards. Having to bear the financial burden of obtaining accreditation out of profits, in contrast to publicly funded organisations that spend government money provided to them from the public purse, with absolutely no guarantee that they will be rewarded for their efforts.
Of the organisations listed as accredited, it is noted that some have only achieved the bare minimum required to claim accreditation. This, generally for a process that has no impact on extracted data being reviewed and disclosed accordingly. Maybe the Criminal Justice System needs to embrace technology is a similar way to the Civil litigation process where data is reviewed using the well documented Electronic Discovery Reference Model (EDRM), a framework that outlines standards for the recovery and discovery of digital data and can easily be adapted for criminal evidence discovery.
---
About Keith Cottenden | CYFOR Forensics Director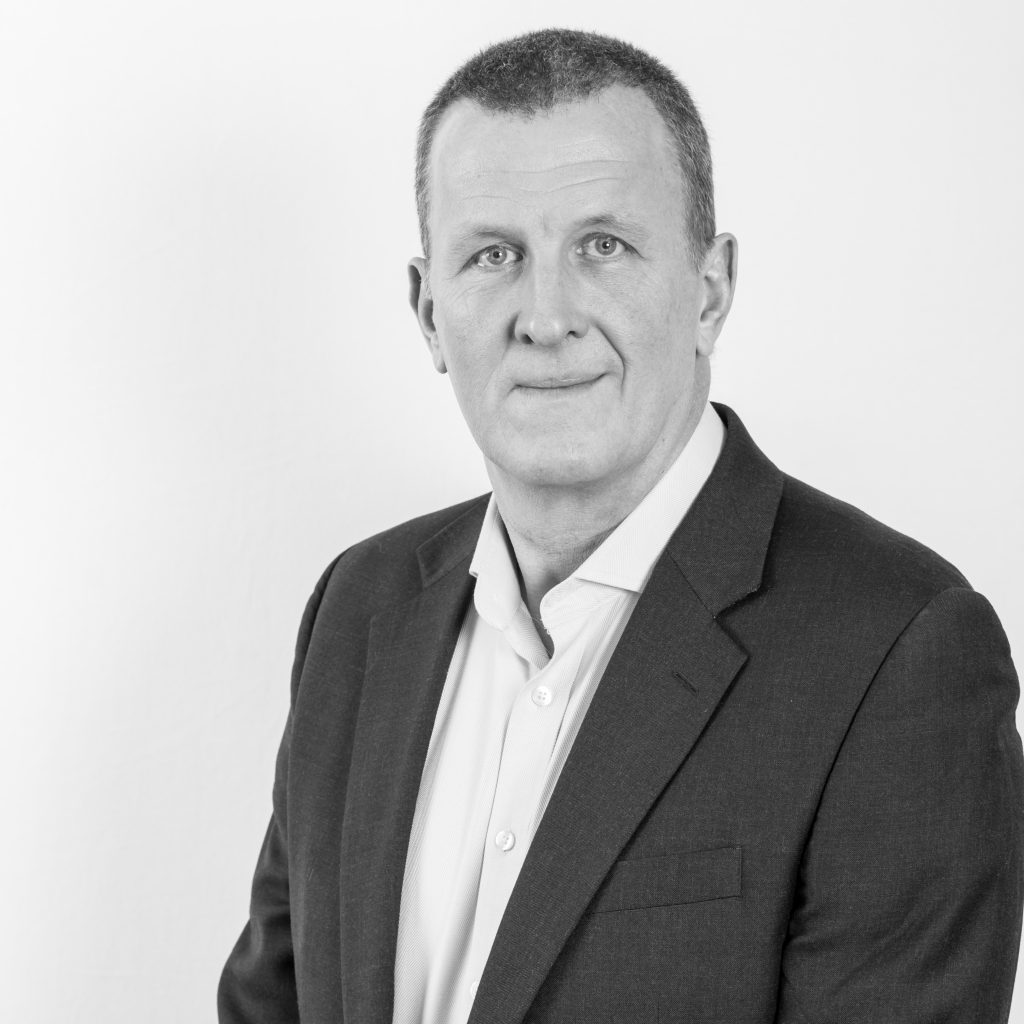 With over 30 years' experience, Keith has an established reputation as a digital forensics expert.
His exemplary career spanned 22 years in the Royal Air Force Police specialising as a Counter Intelligence and Information Technology Security investigator, joining CYFOR in 2004.
He is a highly experienced and respected digital forensics expert, who is regularly instructed in significant civil litigation cases. Culminating in expert witness testimonies within criminal and civil courts, including the High Court of Justice.
With over 300 cases personally completed worldwide, Keith has worked on behalf of law enforcement agencies, solicitors and corporate clients on a variety of UK based and international matters.
He has presented hundreds of seminars on digital forensics and cyber security, and has spoken at national and international conferences. Frequently quoted in the media, he has featured on the BBC's Panorama and Rip-Off Britain series respectively as well as Sky News.