CYFOR are proud to announce sponsorship of the Irish eDiscovery 2016 event, which takes place on Friday 2nd December at Croke Park in Dublin.
The event brings together leading international and Irish eDiscovery experts, providing an excellent opportunity to hear from leading speakers, learn about new developments and network with fellow practitioners. Organised by La Touche Training, this is a must attend event for anyone working or planning to work in eDiscovery. Leading speakers include Chris Dale of the eDisclosure Information project and The Honourable Ms. Justice Elizabeth D. Laporte.
eDiscovery 2016 focuses on key issues relevant to professionals including:
Data Protection Commission Insight on Pre-Action Discovery
The In-House and Senior Counsel Perspective on eDiscovery
Key Developments in Technology and the Future of Machine Learning
U.S. and U.K. eDiscovery Case Law Developments – Impact for Ireland
Network with Fellow eDiscovery Professionals
---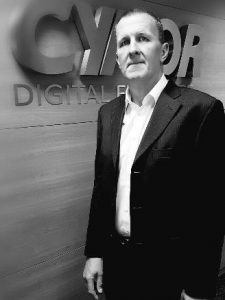 CYFOR Forensic Director, Keith Cottenden who has over 20 years' experience within the industry will also be speaking at the event, where he will cover the following industry related topics;
The Importance of Digital Forensics within eDiscovery
– Why should you forensically image?
– Why Collecting & Processing Data is the Most Important Aspect of eDiscovery
– A Belt & Braces Approach: Undertaking eDiscovery Effectively
---
 About La Touche Training
La Touche Training is Ireland's leading legal training company, specialising in training non-lawyers in how to apply the law in accordance with best practice principles.
Established in 1995, they are market leaders in providing innovative, up-to-date, relevant and experiential courses designed to improve performance in the work place and court room.
Their dedicated team of In-house lawyers and developers are constantly tailoring courses to meet our clients' needs, training over 80,000 delegates from a wide range of disciplines in the past 20 years.
About CYFOR
Established in 2002, CYFOR has been at the forefront of eDiscovery, digital forensics and cyber security. Providing a leading edge service in civil, criminal, intellectual property, litigation and dispute resolution investigations. Operating globally, we maximise our digital forensics capabilities to complement our eDiscovery disciplines and are no strangers to complex extractions within politically unstable and militarised regions.
As experts in handling clients' electronic data we have full proven capability from extraction through to production within the EDRM lifecycle by utilising the latest online review platforms, including Nuix and Relativity. CYFOR also offer fixed price quotations, with no hindrance of complex pricing solutions. Strict adherence to industry guidelines and forensic protocols means that CYFOR can ensure that critical findings are upheld in court. While our teams of highly trained case managers and eDiscovery project managers are acutely aware of the case sensitive nature of our clients' instructions.
---
Book tickets for the event:
http://www.latouchetraining.ie/courses/booking.aspx?courseNodeId=1890&courseVenueId=1900&courseDateIndex=1&utm_source=exacttarget&utm_medium=email
View and download the conference brochure:
http://www.latouchetraining.ie/media/27678/ltt206-ediscovery-2016-conference-brochure.pdf
---