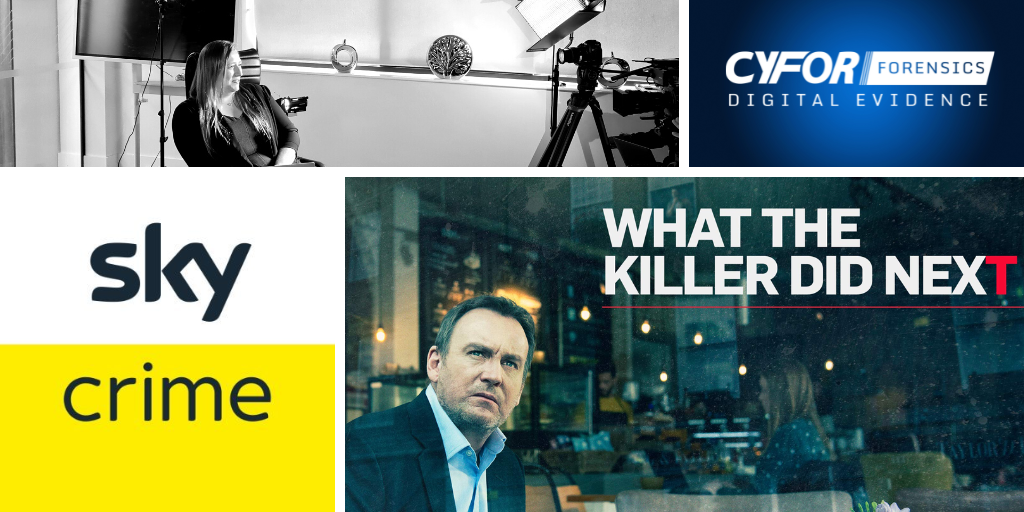 CYFOR digital forensics expert and Criminal Team Lead Vicky Saunders is set to appear on the new season of Sky crime series What The Killer Did Next.
Vicky was interviewed to appear in the new Sky crime series due to her expertise in the field of digital forensics and provided specialist commentary around the use of CCTV forensics and data theft on three high-profile cases. This true crime series sheds new light on some of the most callous and violent crimes in recent years, by examining What The Killer Did Next. Fronted by Life on Mars star Philip Glenister, and supported by compelling testimonies from serious crime detectives, defence lawyers, expert criminologists and digital forensic specialists [including CYFOR's Vicky Saunders] What The Killer Did Next provides a step change in true-crime storytelling by focusing on the behaviour of killers in the immediate aftermath of a murder to unpick their mind-set and understand their motive.
You can view all episodes of What The Killer Did Next here : https://www.sky.com/watch/title/series/6736431b-7463-45ea-a9bf-bb5f3ac2e8ce
(S1, ep 2) Nadine Aburas: When a woman is found dead in a hotel, the police realise that an apparent suicide is not what it seems, leading to a manhunt that crosses borders.
(S1, ep 3) Sabina Nessa: See how police used CCTV to trace the perpetrator of a crime that shocked the nation – the murder of teacher Sabina Nessa in London.