A convicted sex offender has pleaded guilty to running a paedophile ring in which indecent images of children were sent via mobile telephones, the BBC reported today.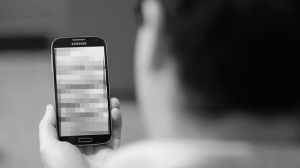 Carl Garder was charged with 18 offences including making indecent images, distributing images and owning extreme pornography.  Norfolk Police said it was the first case in which it had been involved where mobile phones had been used to distribute illegal images.
The investigating officer said "They (offenders) do believe it's easier to snap an image, to distribute an image very easily through the mobile network and if they wish to, dispose of it very easily, much easier than they can a computer".
Is this strictly true?  No.
The police and companies such as CYFOR have the technology to interrogate mobile phones in an attempt to retrieve SMS, call history, voicemail, photos, address book contents and more.  This potential evidence may still be found even if the user has attempted to delete or hide the data.