CYFOR's Data Processing service is designed for law firms and corporations requiring rapid and accurate processing of unstructured data to cull and de-duplicate with complete metadata extraction. Partnering with best-of-breed technology providers, we have the advanced tools and best practises to process the most complex of data sets.
CYFOR's data processing service is fully supported by experienced and technology certified eDiscovery project managers who provide consultancy from our secure headquarters or on premise at your client's facilities.
Data Processing Service Overview
Our Data Processing service is designed to facilitate a streamlined review by targeting the relevant data to your case and reducing the overall size by applying techniques such as de-duplicating.
Our data processing service includes:
Nuix Data Processing
CYFOR have collaborated with Nuix since 2013, utilising the advanced processing tools, such as Nuix Investigator and Nuix eDiscovery Workstation.
As an eDiscovery solution, Nuix's exceptional power enables CYFOR to process and search vast quantities of data. Nuix works through the entire Electronic Discovery Reference Model (EDRM), covering collection, processing, search and analysis, culling, review, and production.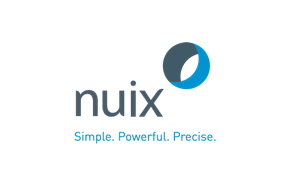 iOS Systems
Backups of iOS devices stored in the iCloud can be processed, without requiring access to the devices themselves. Being able to remotely download these accounts saves our clients both time and money, as we can execute the download from our secure offices with no disruptions.
Relativity Data Processing
Processing technology is securely integrated into the Relativity, allowing CYFOR to process, analyse, and review your data within a single platform.
Relativity Processing allows us to process native files and quickly prepare them for review. Full metadata and container extraction, domain parsing, and native application imaging combine to provide a complete processing solution.
This provides concise access to the facts you require for each processed data set, such as metrics on the original data source and the documents which were published to review.
Data can be triaged and filters applied, including date range, sender domain, and file type to eliminate unnecessary raw data from the eDiscovery process. Relativity Processing allows us to ingest raw data directly into your workspace for eventual search, review, and production.