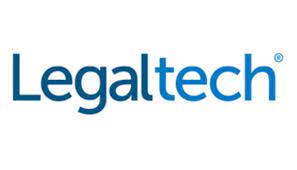 CYFOR Managing Director Joel Tobias shares his thoughts on Legal Tech
I've recently returned from the latest Legal Tech conference, hosted in New York. The largest exhibition of its kind aimed at the litigation support industry. Hosted at the Hilton hotel in New York, this is my 5th trip to Legal Tech and as ever I have returned more inspired and informed than the previous year.
What is abundantly clear is that litigation cases are still gathering pace and consequently so is the requirement for disclosure. The recent economic climate has affected everyone and whilst lawyers have experienced a reduction in revenues from transactional fees, they are compensating for this with growth in fees from litigation. In desperate times fraud, theft of intellectual property, and all manner of white-collar misdemeanours are being detected and claimants and lawsuits are being filed with increasing regularity.
As a solicitor or vendor associated with supporting this industry, Legal Tech is the ultimate showcase of products, if your product isn't exhibited there it probably isn't worth having. Year on year they improve their products and provide the tools to satisfy the demand for the ever-increasing and exacting requirements.
With increasing volumes of data they need to be able to collect, index, and reduce the data set is ever-present and the critical nature of some of these cases and the cost of running them drives a the industry to do it better and faster each year. What I find particularly strange is how many there are. I'm far more comfortable than in my prime industry, Computer Forensics, there are probably 90% fewer products available and we almost certainly have them all. How anyone is expected to choose a single one is, quite frankly, beyond me.
Fortunately, I don't have to choose only one as I have the luxury of being able to utilise a number of the leading vendors' tools to accomplish what I need for my clients and I can achieve the desired results in a number of ways. This is clearly good for my customers as we can ensure the most appropriate tool is used for the task at hand.
Furthermore, I have noticed a trend with some large law firms who are no longer prepared to run the risk of choosing the wrong product and/or maintaining an expensive in house litigation support team but prefer to outsource their eDiscovery/eDisclosure cases to a service provider who is better equipped to keep pace with the technology. They can outsource the whole headache to someone else, like CYFOR.
Another theme hotly debated is the growing trend for cross border lawsuits and the individual requirements of each jurisdiction in terms of discovery and data protection. The US methodology is a broad brushstroke approach and the disclosure requirements are broad and extensive. In stark contrast is the UK and Europe where disclosure is far narrower and has to be agreed and justified. This further impacts the type of collections that are undertaken with the US favouring a forensic collection and the UK only recently moving towards this.
The litigation support manager of one leading law firm is now advocating the forensic collection of data in every instance as his expectation for the UK to move more towards the US style of disclosure becomes more of the rule than the exception.
Situations become even more complex because cross border applications and orders to disclose data are fraught with danger too in terms of data protection. US courts think nothing of ordering one party to produce data that is potentially hosted within the borders of another country. If they fail to produce because the host country forbids it they fall foul of the US court; conversely, if they produce, they breach the host countries rules. Fortunately, courts are more appreciative of the constraints and will where possible find an appropriate mechanism to facilitate the court proceedings and the relevant laws. But not all judges are familiar with the problems.
One thing is clear, eDisclosure is here to stay and we haven't scratched the surface yet.