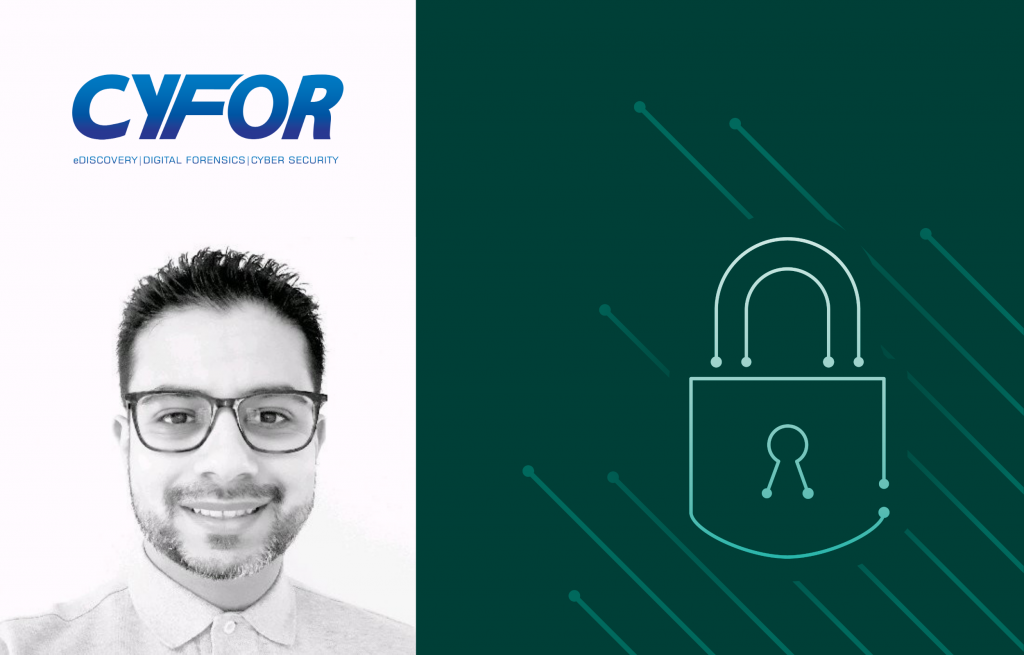 On the back of a recent recruitment drive within our Digital Forensics department, CYFOR welcomes Cyber Security Consultant Raj Kundalia to assist the rapidly growing Cyber Security team.
Raj Kundalia commented,
"I have over eight years cyber security experience from running digital projects, building cyber security strategies to cyber security training.

I have assisted CEOs, business owners, and senior managers across multiple industries and company sizes. These include SMEs, local government to large corporate organisations, where I have implemented effective cyber resilient protection strategies by making sure they realise the importance of being prepared for a cyber breach.

I am a strong believer in educating businesses in cyber security best practices and help by running training workshops. Within these workshops, I help businesses build comprehensive cyber security strategies and training for their staff.

I am passionate about my work and always eager to connect with companies to help them secure their assets. I enjoy all aspects of my role, but I have to say from my perspective the most valuable stage of a project is working with the client to understand their cyber security objectives and establishing an implementation strategy to meet their requirements"
Commercial Director Lawrie Perret-Hall added,
"CYFOR's Cyber Security Department is rapidly growing due the increase in demands from our clients. We are constantly innovating to find new and better solutions to support our clients of all industries and sizes. As such we're very happy to welcome Raj onboard as he brings with him a wealth of invaluable experience which will greatly benefit the team and our client base."
CYFOR's Cyber Security services are designed to reduce business risk, protect data, and enhance information security. Our team of experienced professionals are on hand to protect and secure your organisation. Starting with Cyber Security Audits to fully assess your business, through to extensive Penetration Testing our team can assist with all aspects of IT security for your business. You can be assured that CYFOR are the experts to safeguard your digital assets.