Most card fraud is committed within the financial services sector, causing significant loss of revenues, reputation and customer confidence.
With losses on UK-issued cards in 2013 up 16%, we have created an Infographic.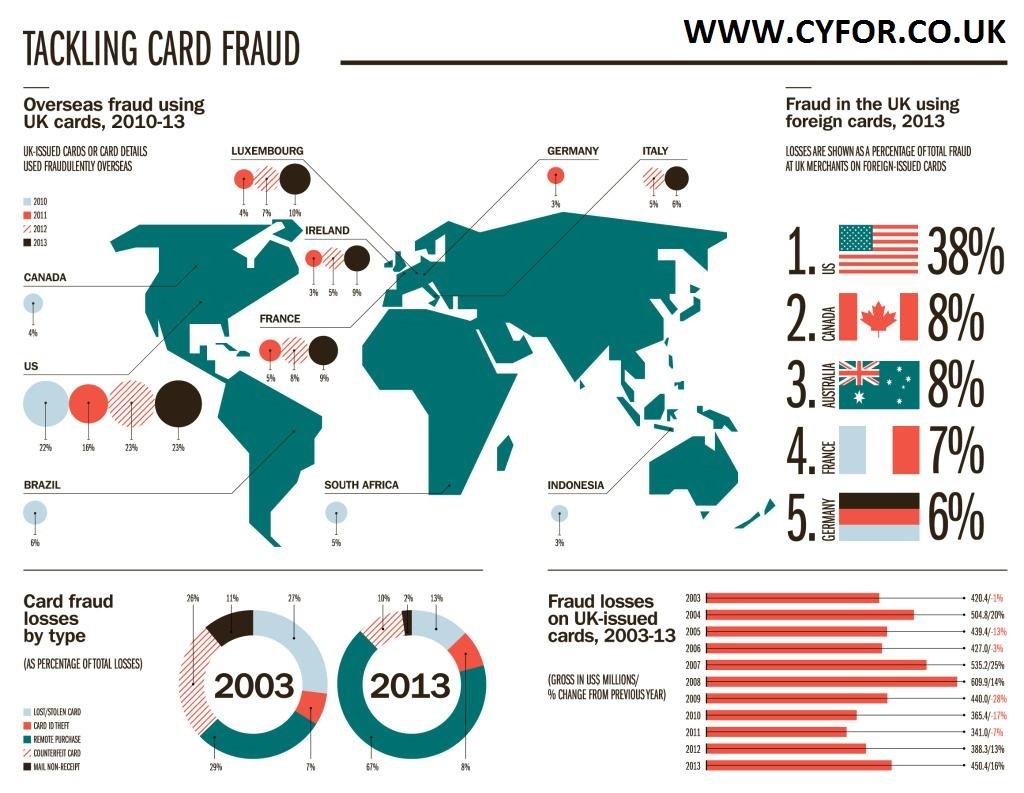 Where dishonesty is suspected – especially in cases of card fraud – it is incumbent on prosecutors to provide sufficient evidence; this normally takes investigators into the realms of digital evidence, including computer and hard drive examination, website activity and email records.
CYFOR has extensive experience in such investigations as well as providing expert witness evidence in criminal trials involving fraud.