Review Platforms
Review platforms are invaluable in the eDisclosure/ eDiscovery process as they reduce costs and improve workflow. Using the intelligence of software aids review, coding and the ability to categorise.
CYFOR is a leading UK eDisclosure/ eDiscovery and Digital Forensics provider offering a comprehensive consultancy service deployable at every stage of the Electronic Disclosure Reference Model (EDRM).
CYFOR continually invests in the development of services and software to respond to advances in new technology, the increasing importance of electronic information within civil and criminal litigation, and the need to manage, recover and process it.
We partner with the following industry-leading technology providers:
---
Relativity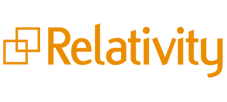 CYFOR has the full licence for Relativity software to support all stages of the eDisclosure workflow, and at the same time offering our clients the full-featured Relativity Analytics, Processing and Review environments.
---
Clearwell by Symantec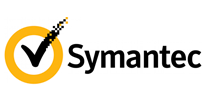 The Clearwell eDiscovery Platform, now from Symantec, is the leading electronic discovery software solution that enables enterprises, governments and law firms to manage legal, regulatory and investigative matters using a single application. Clearwell eDiscovery software makes it easy for organisations to cost effectively and defensibly solve real-world challenges across the entire eDisclosure lifecycle from legal hold and collections through analysis, review and production.
For further information about the platform, please visit Symantec's web site
---
NUIX

Nuix offers a suite of powerful, integrated tools to streamline the entire eDiscovery process, including legal hold, collection, processing, culling, search, first-pass review and production export. Our fast, comprehensive and forensically precise processing and workflow automation tools are built on the patented Nuix Engine and enable you to reduce the cost of service, minimize manual tasks and human error, capture expertise in templates and scale from small to very large matters on a single platform.
For further information about Nuix's tools, please visit Nuix's web site
---
EnCase Enterprise & EnCase eDiscovery

CYFOR has a longstanding partnership with Guidance Software which is renowned for its EnCase product technologies within forensic security, incident response, analytics, and eDisclosure, namely EnCase E-Discovery and EnCase Digital Forensics.
---
CYFOR also offers the following leading technology providers within its toolkit:
Nexidia, Access Data FTK, Cellebrite and XRY.